14 Aug

Google Helpouts Puts Individuals and Businesses Face-to-Face with Experts

Google launched a new service in November 2013 called Helpouts that makes it possible for people to get real-time advice on everyday problems. If you need instructions on the proper way to chop an onion, want to learn a foreign language, or need advice on the best way to optimize your LinkedIn profile, Google can connect you with an expert for a one-on-one videoconference on these topics and many more.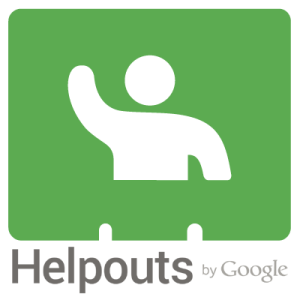 Helpouts are a mixture of free and fee-based sessions with payments made through Google Wallet. Sessions are available for both individuals and businesses. Users can choose which expert to use for their Helpout based on skills, experience and reviews. Participants can also choose to start a session right away or schedule a Helpout for a later time.
Jeff Klein, President of Power Play Marketing in Delray Beach, Florida, is an approved Google Helpouts Provider. He currently offers five free Helpouts through the service including sessions on "Internet Marketing", Website Usability", "Mobile Marketing", "LinkedIn Optimization" and "WordPress Web Design."
"I love talking about Internet Marketing as well as helping people understand technology as it relates to their business," Klein explains. "Google Helpouts is a great fit for me. I've helped people all over the world. The response and feedback has been tremendous."
During a Helpout session with an expert like Klein, participants are not limited to just talking. The sessions are collaborative allowing the participant and expert to share computer screens and edit a presentation or document together. In addition, Helpouts can be recorded to re-watch at a later time.
While Helpouts is still relatively new, major brands like Sephora, Weight Watchers, and Rosetta Stone have already joined, and Helpout sessions in all categories have continued to grow.
According to Klein, "Google Helpouts is a powerful platform that holds great promise for enabling people to help each other. I'm excited to be a part of it and help people at the same time."
To schedule a Helpout session, visit Klein's Helpouts page.