Mobile websites are specially designed for the small screen, with the needs of mobile users in mind. A mobile-friendly site can help your business connect with customers and increase sales. A bad mobile experience however can drive your customers to your competition.
A mobile website is instantly accessible to users via a mobile web browser. It can also reach users across many different types of mobile devices (iPhone, Android, BlackBerry, etc).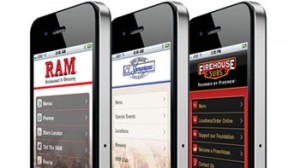 Mobile websites are a great first step in your mobile marketing strategy because of their broad accessibility, compatibility and cost-effectiveness.
Consumers who visit a small business mobile website usually do so because they are looking for information while 'on-the-go', so there is a great opportunity to attract more customers with this format. While prospective customers may not think to look at your website while in their home, they are likely to research information while away from home when they are prompted by an advertisement or spur of the moment buying decision.
Mobile Website Statistics:
70% of all mobile searches result in action with 1 hour. (Mobile Marketer, 2012)
9 out of 10 mobile searches lead to action, over half leading to purchase. (Search Engine Land, 2012).
80% of customers abandon a mobile site if they have a bad user experience. (Source: Limelight Networks, Inc. 2011)
We can create a custom mobile website for your company. We use HTML 5 and CSS to ensure the highest levels of performance and compatibility with today's mobile devices.
Contact us today to learn more about how mobile websites can help your business.